Hi all,
Today I am hosting a character interview with Lionel of those wonderful children's books by Paul R. Hewlett. Lionel has a new Christmas book out that I'm sure your children will enjoy. There is also a Giveaway at the end - so be sure to enter to win a $25 Amazon Gift Card! So, on to the interview...
First, let me thank Deanna for having me and Kathy at
I Am A Reader Not A Writer
for hosting the
Got Great Giveaways Hop
. Thanks also go to Candace at
Candace's Book Blog
and Lori at
Pure Imagination
for hosting the
Saturday Situation Giveaway linky.
This is the tenth stop on my blog tour for the release of
Lionel's Christmas Adventure
. To see a full list of tour dates, click
here
.
Make sure to enter the Rafflecopter below for a chance to win a $25
Amazon gift card and a 3-pack of my ebooks.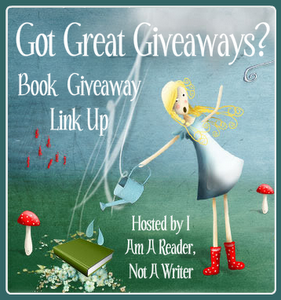 Recently I sat down with Lionel Snodgrass of
Lionel's Christmas Adventure
for an interview. I wanted to talk to Lionel about himself. I wanted to get him to open up and tell some real personal things, things we don't already know about him. If you're not familiar with the book please watch the trailer below.
Now for the interview. Let me start by saying that I had to not only go to Larrystown, but also back in time a bit. You see,
Lionel's Christmas Adventure
is set in the late 1960's. I met Lionel at Jardean's Mercantile & Confectionery. I'm sitting in an old fashioned booth directly across from Lionel. Mr. Jardean brings Lionel a cherry coke (his favorite) and me a green river soda (my favorite).
Hey Lionel, it's good to see you again. Lets' get started, tell me one thing that most folks don't know about you.
Hmmm, let's see. I bet most people don't know that I'm afraid of the boogie man.
He looks around nervously and swears me to secrecy.
One time, before we moved to Larrystown, my Mom took me trick-or-treating. It was a blast, I had a great time. It was hard for me to fall asleep, I had eaten too much candy and was still pretty excited. Besides that I kept hearing a noise coming from my closet. I tried not to let it bother me, 'cause Feeney always calls me a scardy cat. Finally, I had to see what it was. I peeked in and a monster jumped out at me!
A monster?
Well, no, it turned out to be Feeney dressed up like a ghoul. Scared me to death though. I still need a light on. I can't help it, I'm still scared. You're not gonna tell anyone about this are you?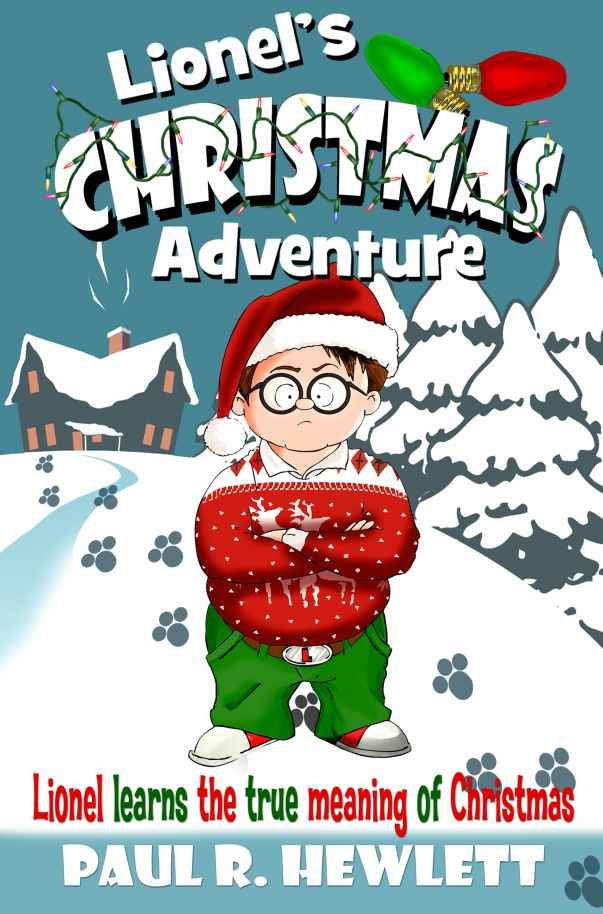 No, no, I won't. What else don't we know about Lionel Snodgrass?
I figure nobody knows I have a magical Three-Toed-Potbellied Walbaun foot. No sir, that I have always made sure to keep a secret and I plan to keep it that way.
Can you tell us what exactly that is? This, this Walbaun foot?
Sure. I found it in my room when I first moved here. Just sitting on the closet shelf, plain as day. It wasn't 'til one day I was sitting right here, in this very spot, that I knew what it was I had found.
Lionel leans in to whisper
. Mr. Jardean, he's like the town know-it-all. He knows everything that ever happened around here. I overheard him that day talking to himself and I thought it sounded a lot like my Walbaun foot. So I asked him about it.
So Mr. Jardean knows about it?
No, no. I didn't tell I found one. I just asked him and then once he explained, I knew I had found one. It's invisible except to those that are mistreated. I figure that's why I could see it and nobody else did. Lots of times, I get treated real bad. It's supposed to make what I wish for come true. It was lazy though and it never gets things quite right. When I use it, look out. You never know what might happen!
Is there anything else that you'd like to share? A secret, something no one knows
about you?
Just one thing. My buddy Skip knows this, but nobody else does. I have a gigantic crush on Carrie! Wow, I never told anybody that. Skip, he just kind of figured it out. I guess that happens when you're buddies like we are. It feels kind of good to get that off of my chest. I don't think she knows I exist though.
What do you mean?
Every time I'm around her, I kind of freeze up. I'm always thinking of something cool or funny to say to her when I get the chance and then POW! My mouth feels like it's glued shut when she's around. Hard as I try, no words come out. Oh well, I'm gonna keep trying.
Well, I suppose that about wraps things up. Thanks Lionel. Hey, do mind if I put the part about the boogie man in the interview. I won't if you don't want me to, but I think it's something people might want to know. I also think maybe, you should think about getting Carrie a Christmas present this year. Maybe that would break the ice.
Yeah, I guess. Go ahead. I don't mind if you put it in. A Christmas present huh? That's not a bad idea. Thanks, thanks a lot, oh and Merry Christmas!
I hope you enjoyed the interview and learned a few things about Lionel to get to know him better. He's really a great kid.
Lionel's Christmas Adventure (
in
paperback
or ebook) is the third book in the Lionel's Grand Adventure series. If you want more Lionel check out
Lionel and the Golden Rule
and
Lionel Turns the Other Cheek
. Now for
Lionel's Christmas Adventure
blurb:
Have you ever wanted something you couldn't have? Lionel desperately
wants a new sled and will do anything to get it.This fun Christmas book
follows Lionel from Larrystown to the North Pole. His magical
Three-Toed-Potbellied Walbaun foot is back and is as unpredictable as
ever. Whether Lionel's sledding, ice skating, or in a life-sized
gingerbread village, it takes him on some grand adventures. Filled with
great Christmas imagery, this book is perfect for young readers
and family story time. This 2012 holiday, be careful what you wish for,
you never know what might happen!
For more information about author Paul R. Hewlett click
here
. Hi co-authors a middlegrade/YA blog at
SherAHart: My Written Art
. You can also keep up with what's new on
Lionel's Grand Adventure FB page.
I'd like to give a great big Thank You to Deanna for hosting me! My next stop is Thursday at
This Kid Erik's blog
. Now on to the giveaway. As a thank you to the reader's, I'm giving away a $25 Amazon gift card and 3-pack of my ebooks.
a Rafflecopter giveaway
>